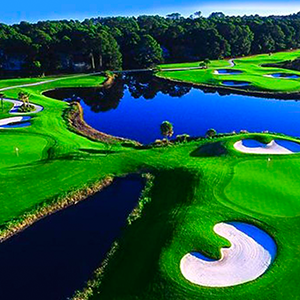 Golf enthusiasts are certain to enjoy a golfing holiday in the Algarve, a scenic section of coastline in the southwest of Portugal.  Fantastic golf courses with different layouts, levels of difficulty and a large range of prices, suitable for all sort of players.
We provide transfer to algarve classic golf courses, like Vilamoura Old Course, Vale do Lobo, Quinta do Lago, San Lorenzo and Penina now joins the more modern golf courses, like Monte Rei, probably the best golf course in Portugal, Victoria, O'Connor, Faldo, Quinta do Vale and the new Palmares. 
More than 30 golf courses and academies for the most demanding golf player.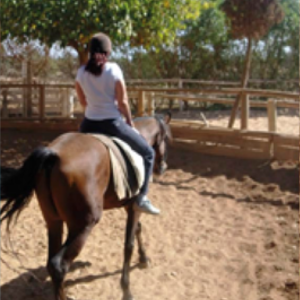 The horse riding options at Monte da Ribeira or Pinetrees Riding Center both offer riding lessons catering from complete beginners to training in jumping and dressage; with happy and healthy horses and ponies in a friendly and confidence inspiring setting. Monte da Ribeira is based in the hills just above Loulé.
There are also hacks through the fabulous countryside surrounding the stables; suitable for beginners and experienced riders alike. Pinetrees is between Quinta do Lago and Vale do Lobo, this British-run ABRS approved centre offers quality tuition whether a nervous novice, a disabled rider, or experienced riders wanting to ride a Lusitano.
Rides out go through the pine forests of the Ria Formosa Nature Reserve and in Ancão beach area.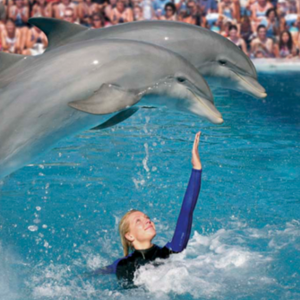 The Zoomarine philosophy is based on conservation and environmental education.
In addition, we strongly believe that observing different species and learning directly from them will gradually and inevitably increase public appreciation of wildlife and concern over the significant environmental problems that pose serious threats to life on our planet.
Dive into a vast lagoon, surrounded by a mantle of fine sand, dotted with vegetation. A slice of paradise, with the potential to interact with dolphins and provide unique experiences that will certainly change your life.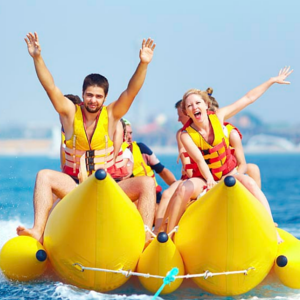 With a superb stretch of amazing coastline, the Algarve also offers a wide variety of water sports and activities and we can take you to them in our transfers algarve company Jumpy Little Monkey.
Either more relaxed and smooth watersports, or if you let your adrenalin junkies, there's plenty of exhilarating choice for you to try.
At the beach or at the lake you can sail, windsurf, canoe or just relax on a pedalo however If you like real speed and adrenaline go down to the beach, where you can enjoy jet skis, banana-rides, ringo-rides, parasailling, water ski, speed boat or deep, shark, reef fishing.
Besides, several companies provide boat tours along the cost, or into the caves, according to tides, full day or half day, with Dj on board or BBQ on the beach.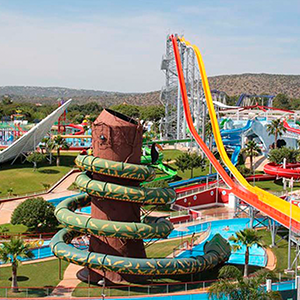 Countless hours of fun… Aquashow is a magnificent Aquatic Park located in Quarteira, where we can find the biggest water Rollercoster from Europe.
A White Fall unique in the world; a Waves pool, Air Race, and a Top Swing with 12 metres high within an angle of 110º, among others stunning reasons for an unforgettable day full of entertainment. In the park we can also find several shows with either reptiles or parrots along with a Wax Museum produced by the same creator of Animatronix (Madame Tussauds).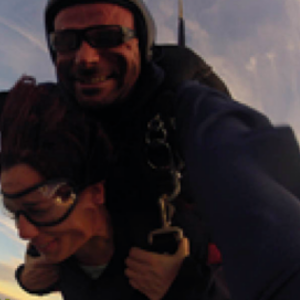 Skyfall's tandem jump or double jump is the easiest and most relaxed of you feel the emotion that is to jump into the void, your only concern is to enjoy yourself.
All security is the responsibility of skydiver jumping with you. If you have more than 16 years and if your heart endure strong emotions then this activity is perfect for you.
15 minutes of explanation, 12 minutes rising high until 15 000fts, and when the plane door opens…65 seconds of freefall, 8 minutes parachute opens, until you touch the ground, where you can see pictures and relive the madness of one of the greatest experiences of your life … FLY!