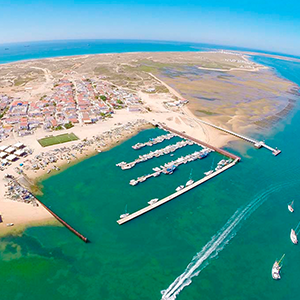 Passeios da Ria Formosa has as a mission to increase local communities through cultural, nautical and environmental experiences. The company is based in the Fuseta village, has been developed in fishery lands and is totally focused on nature. With us you are able to experience:
• Boat trips from 1h until 7h (full day)
• Dolphins and Sea Horses Observation
• Bird Watching
• Dinner for two on a anchored sailboat
We invite you to come with us to meet the Ria Formosa. We guarantee new experiences and great stories to tell.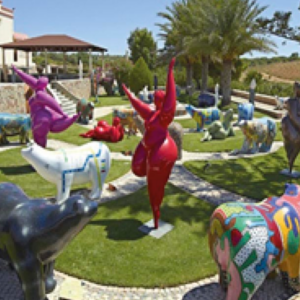 Marquês dos Vales wine produced by Quinta dos Vales located in Estombar, it's just a wonderful place not only to learn about wine and wine tasting, with a professional guided tasting where three of our standard wines are included in a commented wine tasting with our professional staff, followed by a tour through the winery and wine cellar where they will walk you through the wine-making process and disclose some of the secrets behind our wines, but also a magic atmosphere of art.
Art and wine have always had a close relationship: like wine, art is developed with heart, care and precision however they have never been closer than at Quinta dos Vales Wine Estate where stunning sculptures can be enjoyed together with high quality award-winning wine.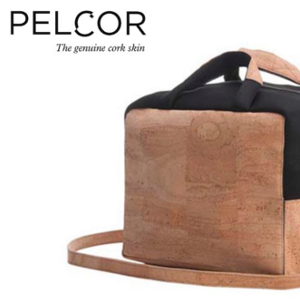 Check this product from the cork factory perspective.
For around 1h30 (it depends on how far you want to go) you will be able to understand the full process of the cork industry.
We start with a briefing in a conference room followed by a walkthrough in the factory for you to see firsthand how everything works.
To finish we take you on a visit to the PELCOR shop in São Brás de Alportel. This is a brand that designs premium quality cork products, with collections featured in MoMA in New York and Tokyo as also many internationally renowned fashion magazines.
Experiences are what you take home from your holiday and these experiences will turn into memories which you'll cherish for your whole life. The Algarve has a lot to offer and Jumpy Little Monkey, your local transfers algarve company, provides knowledge and access to unlock the Algarve's best kept secrets.